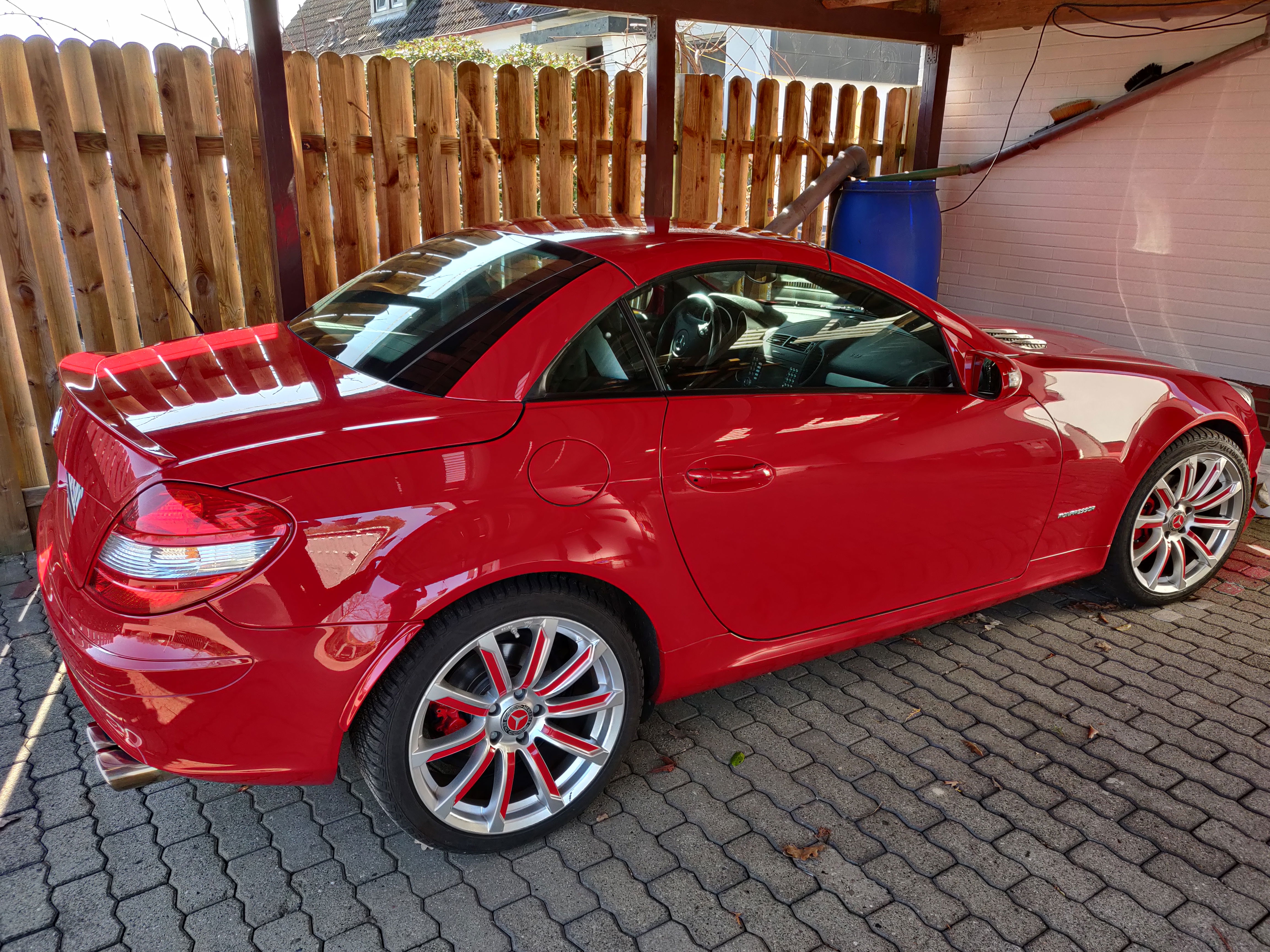 Just a few words to say a little about my self. I was born in Honley near Hudderfield and moved to Doncaster at the end of the war.I am now 76 years old and have lived for the last 40 years in Quickborn just north of Hamburg.
The picture that you voted on was taken in Austria in the sommer of 2020. It is the second SLK that I have had the first being a R170 also red,I only have red cars I have had this one now for two years and I dont think that I will part with it until I find the right (one for me) SL500 in red but they are difficult to get at the right price and it must be red..
I travel quite a lot and until I bought the SLK I rode a Triumph Tiger800xc. all over Europe but my best adventure was to travel the US East coast to West coast and from Seattle to Ancorage and back 2 months in all and 26000 Km in all.
I would like to drive with the SLK to Vladivostock, perhaps Ill make it before I pass. Once again thanks.Please keep healthy and hopefully we will be able to meet at the SLK meet in the UK