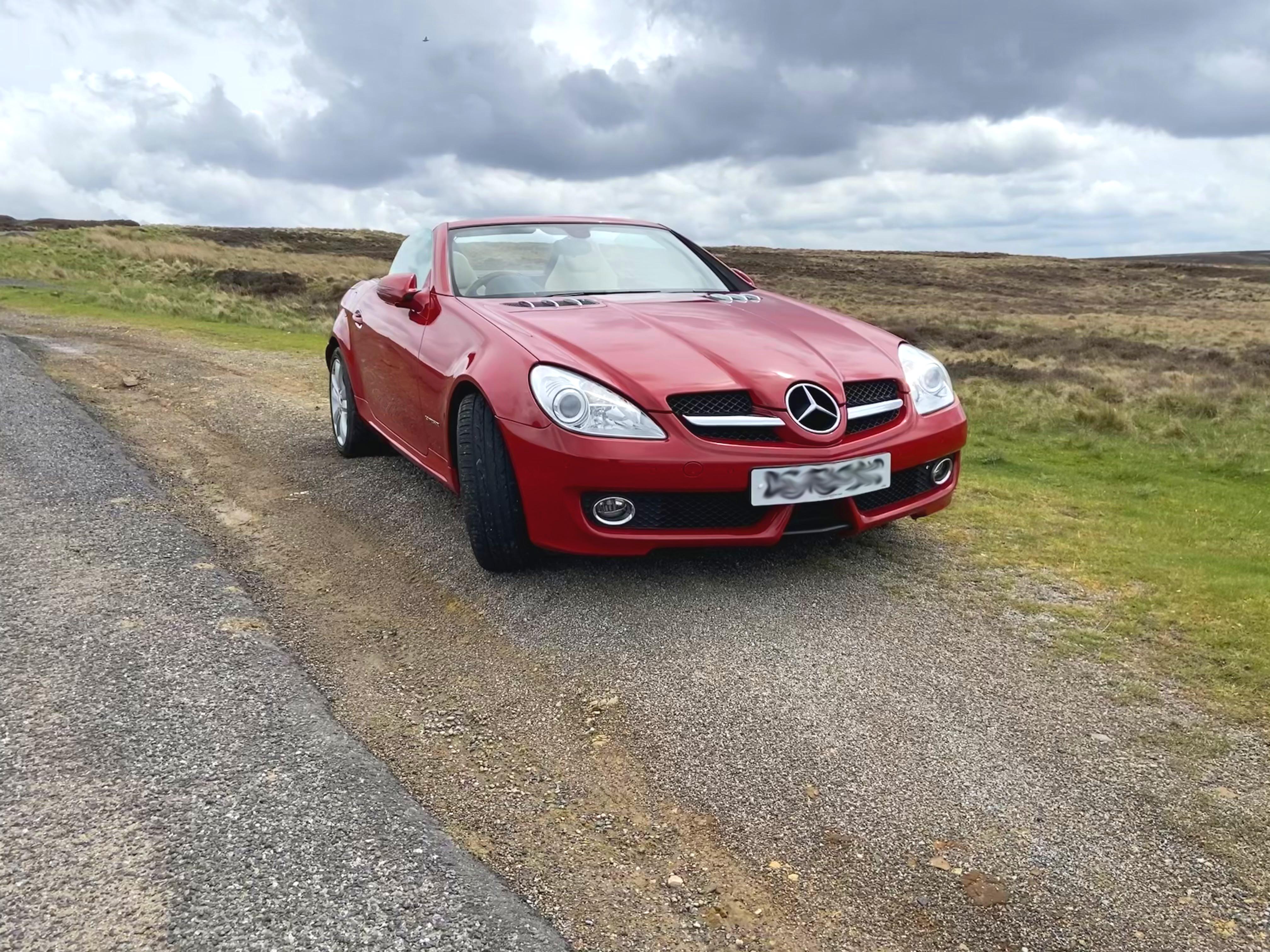 Hi everyone and thank you for voting. Little did I think my picturesque drive over Honister Pass would lead to such a good photo let alone the prestige of being car of the month. We stayed in Borrowdale near Keswick and had a long weekend of driving around the spectacular lake district scenery with the roof down and suntan cream on. This is some of my favourite driving along with the North Yorkshire Moors, my home ground.
So, introducing "Thelma" named after the Thelma and Louise film by a work mate when I bought it. I've always named my cars and usually they are females. I have "Daisy" a Mk2 Triumph Spitfire which is in restoration, "Roxy" my daily XF and "Ugly Betty" a Berlingo converted for a wheelchair. Like so many of you I'm sure, I was captivated by the awesome looks of the R171 front, then the remodel with the new nose in 2008 made the SLK nose one of the best. Convincing the wife that her Fiat 500 could live on the roadside so an SLK could sit in the drive wasn't easy, but finally about 2 years ago the opportunity came for me to buy one and after 6 months looking, I found the one I have. It's a 200 Kompressor, I know it's underpowered compared to a lot out there but its enough for me, for now anyway!
My main criteria when looking was the colour, I love red and she looks stunning when all polished up. She is fairly well spec'd, the radio system is a Dinavin DVN and has all the extras you'd expect. I am looking at getting the Smart Top fitted soon and looking at getting a few jobs done to keep her tidy.Then its roof down, filled up with fuel, and away on a ride.
Many thanks.
Martin Stephenson